"The pulse of the hospital is people, people from every walk of life."
The start of your JRMC journey was preceded with people who dedicated themselves to, and made sacrifices for, the health and vitality of this community.
It's the nurses, doctors and support staff that you will remember for their compassion, care, and expertise. That is why we're committed to their continuing development. Our Employee Support Fund is one-way JRMC invests in human capital. Your gifts help ensure we can recruit and retain great talent.
Nora Melvold Paulson
Leadership in Nursing Excellence in Nursing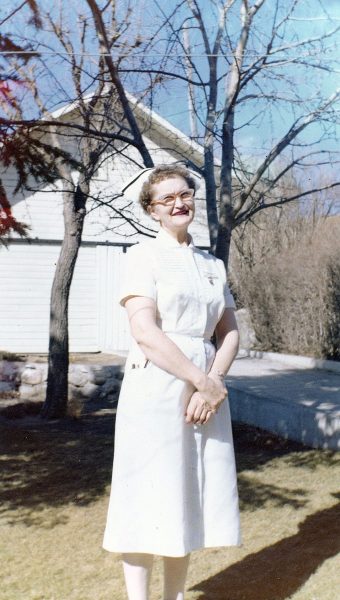 This fund honors the memory and legacy of Nora Paulson, RN and her 20-plus years of service excellence in clinical care and nursing education at Jamestown Hospital, now Jamestown Regional Medical Center.
The award provides an annual grant and recognition to a JRMC Registered Nurse identified by colleagues who consistently embodies a commitment to excellence in clinical care and nursing education.
2013    Renae Lunde, RN Family BirthPlace
2014    Allison Danzel, RN Patient Care Unit
2015    Lili Ruby, RN General Medicine
2016    Courtney Haag, RN Patient Care Unit
2017    Kacie Pahl, RN Family BirthPlace
2018    Marla Wegner, RN Family BirthPlace
2019    Lisa Schrenk, RN Patient Care Unit
2020    Jenna Bredahl, RN Quality & Risk Management
Employee Support Fund
We support the people who provide your care
Our Employee Support Fund provides scholarship funding to those who want to advance their skills and education. It also provides benevolence in the case of medical or financial crisis.