Keep Going Mama!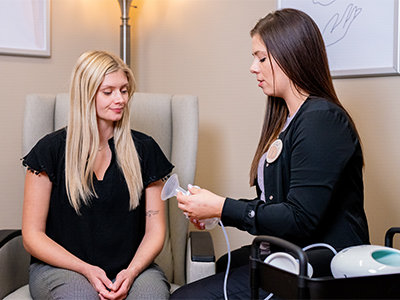 You are making a great choice for you and baby and you are enough. Breastfeeding is different for everyone. It can be frustrating, difficult and exhausting both physically and emotionally.
While our team specializes in the strategies for success, Lactation Counseling at JRMC is most regarded for supplying moms with what they need most; confidence.
Of course breastfeeding is natural, instinctual act, but it is also a learned skill that improves over time. Let's work together to find what brings you success.
It gets easier. Promise.
CALL (701) 952-4878 TO MAKE AN APPOINTMENT.
CONFIDENCE & MORE
Certified Lactation Counselors work with you to create an individualized plan for success, including:
latching assessment
milk supply
baby refusing breast
feeding positions
feeding schedules
painful (sore/cracked) nipples
engorgement
flange fitting and pump troubleshooting
public breast feeding tips
back-to-work planning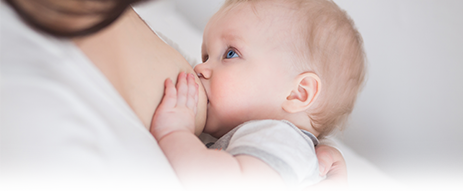 NATURE'S HEALTH PLAN
Breast milk is the best source of nutrition for your baby. Not only is it good for baby, but it helps reduce your risk of ovarian cancer, type 2 diabetes and high blood pressure.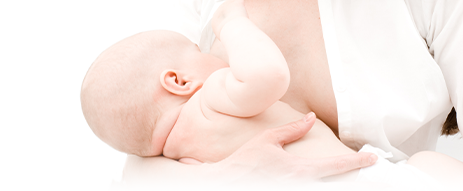 PERFECTLY PORTABLE
Anywhere a mother may feed her baby a bottle, she may also breastfeed. All 50 states have laws that protect this right. JRMC is also proud to be designated an infant-friendly workplace.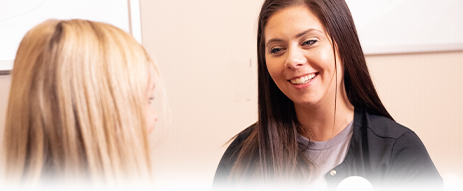 RELAX AT JRMC
Relaxation is part of how we increase your chances of success. Providing you with a space that emphasizes comfort and delivering care in a way that builds trust are both priorities.
Visits vary based on what you are experiencing, but you can expect a welcoming, private and patient environment. Visits typically include a close observation of a feeding, including taking babies weight before and after. Most visits include a latch assessment and nipple sizing. This care involves touching the breast and nipples, while closely observing baby's latch.
Initial lactation consults are provided by the nurse practitioner and covered by most insurance. Subsequent visit for support can be made with either provider and are at no charge.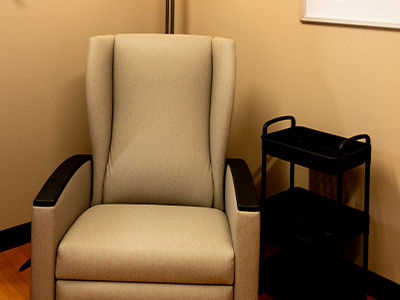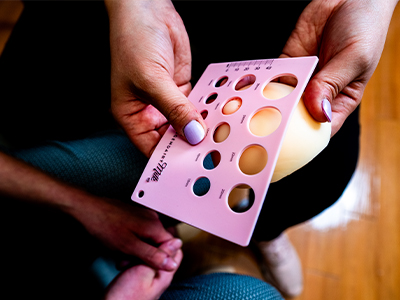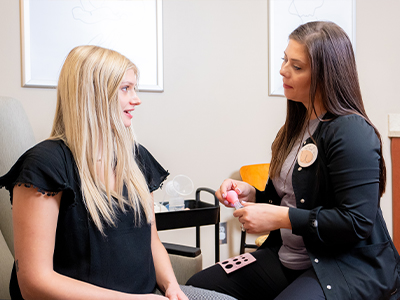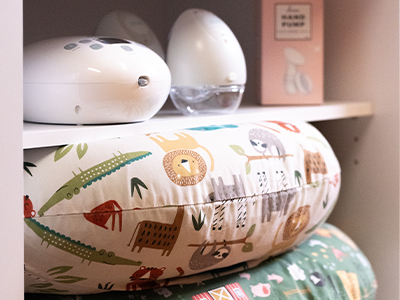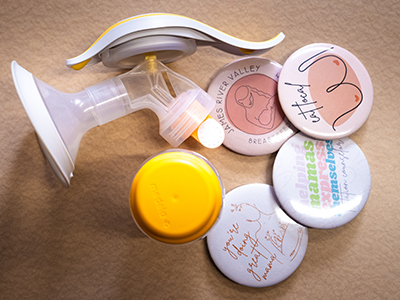 It is important to seek help early to establish success.
Help with breastfeeding can happen before your baby's birth, while an inpatient in the Family BirthPlace, immediately after you go home or even later if you are encountering a challenge.
Relax. You are in a judgement-free zone and in the great hands of moms, just like you. In addition to their already awesome credentials, both team members are Certified Lactation Counselors (CLC) and a part of the James River Valley Breastfeeding Coalition.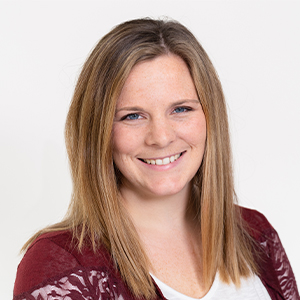 Makenzie Breitbach, DNP-C
OB/GYN Nurse Practitioner
Breitbach is an experienced obstetrical nurse and since completing her doctorate, is a member of the women's health team at JRMC. In addition to lactation counseling, Breitbach see women for other health concerns, including annual exams, pregnancy, birth control options and acute issues like abnormal bleeding, urinary tract infections and more.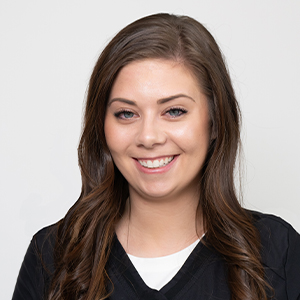 Mercede Fiebiger, RN
JRMC Specialty Clinics Manager
Fiebiger is a long-time neonatal intensive care nurse. She has supported breastfeeding journeys in some of the most difficult circumstances. In her role as the JRMC Specialty Clinics Manager, she played a key role in identifying the need for lactation support services and can be counted on to advocate for moms like you.
The lactation clinic is made possible by a contribution from retired physician Dr. Glenn Wiens. Dr. Wiens retired from Essentia Health in 2022. Though he worked for Essentia, he was a rotating hospitalist at JRMC and delivered babies in the JRMC Family BirthPlace. He loved working with the nurses and families at JRMC so much he wanted to give back.
Schedule My Lactation Consultation
CALL (701) 952-4878 OR USE THE FORM BELOW TO REQUEST A LACTATION CONSULTATION.