Every Gift Matters
You can make THE difference at Jamestown Regional Medical Center. By donating to the JRMC Foundation you can impact the future of the medical center. The Foundation is a 501c3 nonprofit. Each year we are grateful and humbled by individuals and businesses who respond to our region's healthcare needs. Thank you.
Many donors to JRMC Foundation choose to make their gifts to support activities that are meaningful to them for personal reasons – grateful patients often make a gift in gratitude for the good care they have received while other donors make gifts in memory of loved ones. Staff members or physicians often choose to make a gift in tribute to a former mentor or in appreciation for their work environment.
a special way to show how much you care
A tribute gift is a donation in the name of the person or organization of your choice to benefit JRMC. Should you choose this type of gift, please indicate that the gift is in honor or memory of [name].
Celebrate a newborn, birthday or to remember a loved one or friend with a personalized card to express your love, hope, joy or sympathy.
A custom acknowledgement cards will be delivered by mail. Support our community hospital with a meaningful gift that also cares for others.
These gifts may be made:
as a gesture of sympathy or in memory of a loved one, friend or associate
to honor special occasions, such as birthdays, promotions, anniversaries or births
to wish a speedy recovery to someone who is ill
as an expression of appreciation for a job well done
Annual Giving
OUR PILLARS KEEP US STRONG
JRMC has depended on private philanthropy from our Annual Fund to support equipment and technology, new services and programs. What we do is not possible without you.  Annual gifts can be made in a variety of ways and even scheduled online.
Planned Giving
W.W.A. Keller Visionary Society
The start of the Jamestown Regional Medical Center journey began with people who dedicated themselves to, and made sacrifices for, the health and vitality of this community.
On March 7, 1927, a Reverend Walter William August (W.W.A.) Keller, a Lutheran Pastor, and the first board of directors organized the Lutheran Charities Association and sold bonds to campaign for a new hospital.  They were determined to provide Jamestown and the surrounding area with state of the art care and a "vision of the future." They did.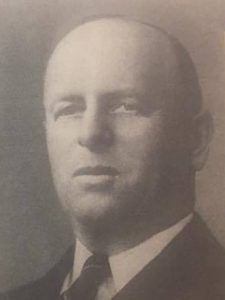 With one simple sentence in your will or estate plan, you can complete your gift and do more for the future of JRMC than you ever thought possible.
"I bequeath $________or________% of my estate to JRMC Foundation at 2422 20th Street SW, Jamestown, ND 58401."
This type of donation to in your will or living trust helps ensure our mission and independence.
Gifts of Stock or Wire Transfers
Turn your gains into gifts
Thank you for your interest in making a charitable gift to JRMC Foundation.  Please download the form below for the information your broker or banker will need to transfer stock or wire funds to us.  Please email a copy of this form to foundation@jrmcnd.com and call us to share the good news at (701) 952-4880.
Charitable Gift Annuity
gifts that pay you income
You can feel confident that you have dependable income in your retirement years and make a gift to JRMC Foundation. This is possible with a Charitable Gift Annuity.
You can also receive a variety of tax benefits, including a federal income tax charitable deduction.
Gifts That Pay
Your payments depend on your age at the time of the donation. If you are younger than 60, we recommend that you learn more about your options and discuss them with your advisor as well as our professional staff at the Foundation.
An Example of How It Works
John, 66, and Sue, 65, want to contribute to JRMC Foundation, but they also want to ensure that they have dependable income during their retirement years. They establish a $20,000 charitable gift annuity.
Based on their ages, they will receive a payment rate of 4.3 percent, which means that they will receive $860 each year for the remainder of their lives. They are also eligible for a federal income tax charitable deduction of $5,544* when they itemize. Finally, they know that after their lifetimes, the remaining amount will support the mission at JRMC.
*Based on annual payments and a 2.4 percent charitable midterm federal rate. Deductions vary based on income earned.
For more information, please contact JRMC Foundation at (701) 952-4880.
Birthday Club
birthdays are special occasions to celebrate
Kathy Vandeberghe and a group of friends started getting together to celebrate. Affectionately named the Monday Night Birthday Club, they would enjoy different restaurants and just have fun. "At first we'd buy the birthday girl a card," says Vandeberghe "but we thought why not give that money to a good cause instead."
This first birthday gift from the club to JRMC Foundation was 18 years ago. As the old saying goes, "time flies when you're having fun." Happy Birthday Ladies!
Members include Kathy Vandeberghe, Helen Grenz, Alice Reuther, Mada Mueller, Donna Fischer, Gail Doll, Carol Nordvedt, and Florence Scherbenske.
They wanted to show gratitude for all they have received through JRMC for surgeries, wound care, rehabilitation, and most recent for knee replacement success.
JRMC Foundation has established the Birthday Club in honor of our Monday Night Birthday club ladies!