Ways to help patients and staff during the pandemic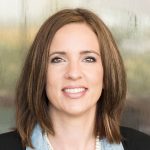 Happy and stressful. Amazing and sad. These are our feelings and we know they are so many of yours too. But we are here for you, and not only is JRMC "caring on," our teams are relentless. We are doing everything in our power to keep staff and patients safe – not only for emergencies but for ongoing care too.
As we continue through the holiday season, know we are grateful for this community. If you'd like to help, here are a few ways.
The Emergency Response Fund  and the Employee Support Fund provides direct assistance to JRMC to care for patients or employees who are facing financial struggles related to COVID-19 or other hardships.
Items accepted to comfort healthcare workers include:
Homemade, surgical or N95 masks
Cloth scrub caps with buttons
Unopened hand sanitizer
Gatorade, Power-Ade and any drinks  with electrolytes
Individual packets of Liquid IV, Crystal Light and similar products
 Aquaphor or Eucerin cream
Notes of thanks and colored pictures
prepackaged comfort items or healthy snacks
Donations are accepted Mondays through Fridays from 8 a.m. to 4:30 p.m., and Saturdays from 9 a.m. to 1 p.m. When arriving, donors should call 701-952-4880 and an employee will come to your vehicle to get your donations at the hospital's main entrance.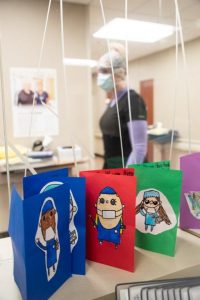 To support care at JRMC, use the Give Now form below or call (701) 952-4880.