The adage is true: knowledge is power. October is breast health month and JRMC is dedicating the upcoming Oct. 12 JRMC U to sharing some empowering information.
"Breast Cancer: What's My Risk" will be presented by OB/GYN Dr. Gregg McAdoo and Nurse Practitioner Makenzie Breitbach.
Together, they will help you sort through the most up-to-date screening and exam guidelines and introduce the little-known option of hereditary cancer risk screening and its ability to predict future breast and other genetic cancers.
"It's remarkable how much we can learn from these predictive tests," said McAdoo. "More can be done than following standard screening guidelines if your family history indicates a more cautious approach."
Attendees can expect to learn about test eligibility and cost as well as see an example of a MyRisk™ report for breast cancer.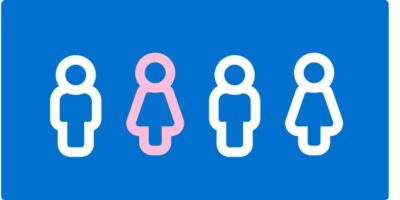 "Knowing your risk allows your provider to create individualized screening recommendations," said McAdoo.
This year, JRMC is also launching Pinky Swear Headquarters. The title celebrates all the ways JRMC supports women's health, especially removing barriers to the early detection of breast cancer. JRMC is literally rolling out the pink carpet to create a VIPink experience for women receiving mammograms.
JRMC mammographers will also be on hand at this JRMC U to tell you more about making your "Pinky Swear" and how — since being the first 3D mammography site in the state — JRMC continues to eliminate barriers to early detection. 
Men, women, young and old will also be invited to join in making a "pinky swear" by voicing their promise to take responsibility for personal health or in support of others.
 JRMC U classes offered monthly
Jamestown Regional Medical Center offers virtual and in-person learning opportunities throughout the year. Called JRMC U classes, these events help individuals make informed choices about their health. All events are set for 11 a.m. at Two Rivers Activity Center (TRAC) and include a light lunch. They are free and open to the public. Attendees do not need to be TRAC members to attend.
LEARN MORE