Jamestown Regional Medical Center is proud to receive a Best Place to Work award from Prairie Business Magazine.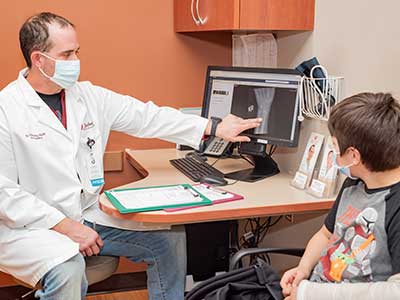 Every year Prairie Business recognizes companies and organizations that, in part, have been nominated by their peers. JRMC was named one of the region's best, said Andrew Weeks, editor of Prairie Business Magazine. Prairie Business selects 50 employers each year from across the Dakotas and Minnesota.
"We're grateful for this award, especially considering the challenges we've experienced in healthcare," said JRMC President & CEO Mike Delfs. "Throughout the pandemic, some hospitals reduced services, closed or laid off employees. At JRMC, however, we grew."
In 2022, JRMC added an OB/GYN, Dr. Emily Stromquist. She completes the comprehensive OB/GYN team, which offers 24/7 care to the community. The hospital also welcomed Urologist Dr. Brent Williams in May. In addition to the providers, JRMC purchased state-of-the-art equipment and onboarded support staff to care for the community.
In all, Prairie Business received nearly 1,700 nominations.
"This award is a testament to the smart, efficient and compassionate care of our legendary team. This hospital doesn't happen by accident. Our teams make it possible," Delfs said.
MULTIPLE AWARDS CAN'T BE WRONG
This is the fourth year JRMC has received this award from Prairie Business. The hospital received this recognition in 2018, 2019 and 2021. In addition, in 2022 the National Rural Health Association named JRMC a "Top 100 Critical Access Hospital" for the ninth consecutive year. Likewise in 2022, Modern Healthcare named JRMC a "Best Places to Work in Healthcare" for the fifth time since 2017.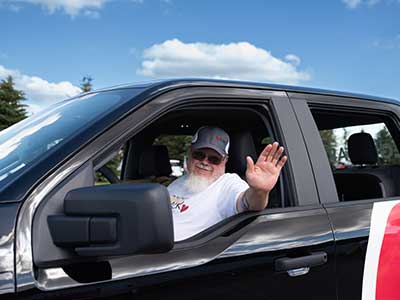 For Delfs, those awards are indicators of healthcare quality.
"These awards compare us to our peers – How well do our patients do? How well do our staff do?" he said. "These awards indicate that patients can trust that they are in capable, competent and compassionate hands when they choose JRMC."
The awards are also an indication of culture.
"JRMC is the only organization in the Dakotas to have won all of these awards multiple times," he said. "That is a great indicator of the kind of culture we have and the caliber of people working here."
Human Resources Manager Lesley Erlandson said JRMC is looking for additional Difference Makers to join the team.
"Multiple Best Places to Work awards can't be wrong," she said. "If healthcare is your calling, we hope you will consider applying at JRMC."