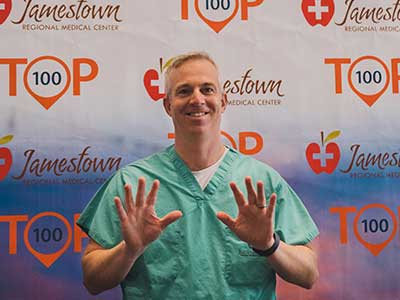 Posted On March 10, 2023 / Posted in Awards
For the TENTH year in a row, The Chartis Center for Rural Health recognized Jamestown Regional Medical Center (JRMC) as a 2023 Top 100 Critical Access Hospital. This recognition program honors performance...
read more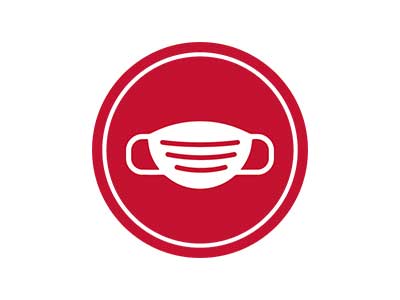 Posted On July 13, 2022 / Posted in JRMC News
Jamestown Regional Medical Center loosened masking restrictions. Effective this month, patients need only mask if they are experiencing COVID-like symptoms. "We're doing this because the risk of infection has decreased and industry...
read more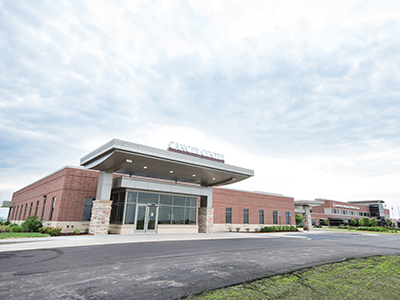 Posted On June 17, 2019 / Posted in JRMC News
After a Ribbon Cutting Celebration on June 13, 2019, the JRMC Cancer Center saw its first patients on Monday, June 17. The JRMC Cancer Center offers chemotherapy and infusion therapy.
read more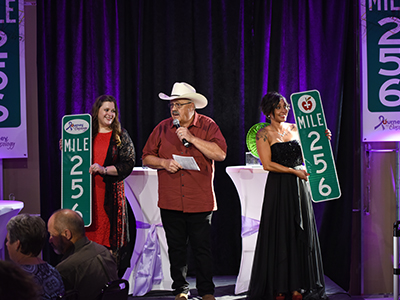 Posted On September 27, 2018 / Posted in Events
The dream is coming true, said Trisha Jungels. Construction for the Jamestown Regional Medical Center Cancer Center begins Monday, Oct. 1. Jungels, JRMC's Chief Nursing Officer and Interim Chief Executive Officer, said...
read more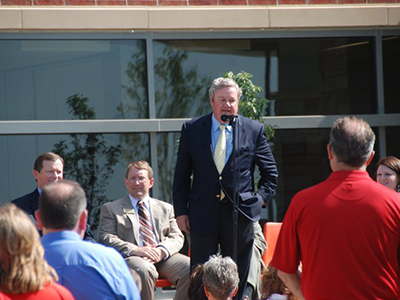 Posted On July 1, 2011 / Posted in JRMC News
Governor Jack Dalrymple spoke at the grand opening of Jamestown Regional Medical Center's, formerly Jamestown Hospital, new location in southwest Jamestown.
read more