Care for Your Hands & Wrists
From sudden injury to long-term wear and tear, having healthy hands and wrists is key to a high quality of life. The comprehensive orthopedics team at JRMC is here to help you get back to work, back in the game and back on your feet. JRMC Orthopedics focuses on quick and complete recoveries.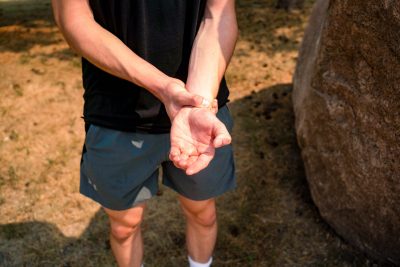 The first step is diagnosis. This usually requires a medical examination and diagnostic procedures like x-ray, MRI, CT scan or arthroscopy. The next step is treatment. Not every hand and wrist challenge requires surgery. Less invasive procedures are available and JRMC Rehabilitation offers additional resources like physical therapy, occupational therapy and dry needling. 
Our JRMC Orthopedic team has decades of experience serving this community – and by this community, we mean the region. In addition to same-day, next-day care in Jamestown, JRMC Orthopedics also offers appointments in Carrington. Our teams know that care close to home is best for patients. They also know that trust is earned. JRMC is consistently named a Top 20 Critical Access Hospital and a Top 100 Best Place to Work. While we're grateful for awards, we're most grateful for the teams who consistently deliver legendary care.
trauma

injuries

fractures

sports injuries

arthritis

tendonitis

carpal tunnel

acute and chronic joint pain
physical therapy

joint injections

surgery

dry needling
THE FOLLOWING PROVIDERS CAN HELP YOU WITH YOUR HAND & WRIST
Orthopedic Surgeon
Jamestown Regional Medical Center
Patrick Walter, PA-C
Orthopedic Physician Assistant
Jamestown Regional Medical Center
Make an Appointment

Online scheduling functionality is powered by Sanford Health. The appointment you are making is with a Jamestown Regional Medical Center provider.