Sometimes, we are our own barrier to our best health.
"We know it's hard for women to make time for themselves," said JRMC Gynecologist Dr. Gregg McAdoo. "That's why No Excuses is so special. It makes it easy."
No Excuses reduces barriers to care by offering assistance with insurance coverage, transportation, and flexible appointment scheduling. The goal of No Excuses is to increase the number of area women who receive regular Pap test screenings and 3D mammograms.
Although support is available year-round, we partner with the community to help you take care of yourself.
"These screenings are an important step in living a healthy life," Dr. McAdoo said.
Central Valley Health and Jamestown Regional Medical Center created No Excuses in 2015. Since then, more than 100 women have received 3D mammograms and preventative services they otherwise wouldn't have. At any given time, more than 1,300 Stutsman County women are not up to date on their screenings.
No Excuses is only possible because of the community's generosity, said JRMC Foundation Director Lisa Jackson. In 14 years, the hundreds of Running of the Pink participants have raised more than $165,000 for this cause. R.M. Stoudt Inc. organizes the walk/run each year.
"No Excuses is important to us," said Tara Kapp, Business Development Center and Internet Manager for R.M. Stoudt. "We hope this encourages women to make themselves a priority and put their health and well-being at the top of their to-do lists."
Who should receive Pap smear tests and 3D mammograms is unique to every individual, however, doctors offer some general guidelines.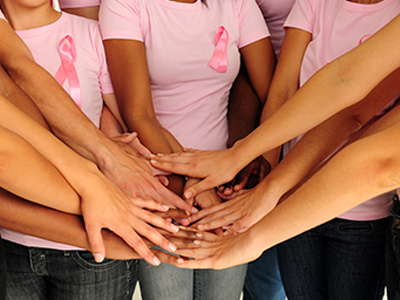 The 3D mammogram image gives a clearer and more accurate picture of the breast – meaning doctors can detect cancer faster. Most women ages 40 and older should receive one every year.
Most women ages 21 and older should receive a Pap smear test. Most women ages 21 to 65 repeat them every three to five years, Dr. McAdoo said.
"Women deserve the best," said Trisha Jungels, JRMC Chief Nursing Officer. "That's why we offer state-of-the-art equipment and the most highly trained specialists like Dr. McAdoo."
No Excuses is for all women – students, moms, grandmothers and professionals.
"If you've never had these screenings, or it's been a long time, you are definitely the woman we are looking for," said Robin Iszler, registered nurse and unit administrator at Central Valley Health.
This year, No Excuses is set for:
Tuesday, Oct. 5 from noon to 6 p.m.
Tuesday, Nov. 16 from noon to 6 p.m.
Appointments can be made online or over the phone. To schedule a mammogram for any other day, call JRMC Mammography at (701) 952-4852.