Jamestown Regional Medical Center is excited to welcome Urologist Dr. Brent Williams to our team this month.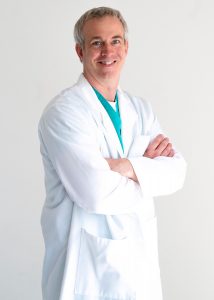 Dr. Williams is board-certified in urology. He previously worked in Fargo and offered outreach urology services in Jamestown. Dr. Williams grew up in Cavalier, N.D., and chose urology because he enjoyed the relationships he made with patients and the positive impacts he could make in their lives.
"Welcoming Dr. Williams is a huge win," said JRMC President & CEO Mike Delfs. "Urologists in particular are a challenge to find and recruit nationwide. The opportunity to bring him to JRMC is indeed a blessing to our region."
A urologist offers below-the-belt care for men and women, including for issues such as the bladder, kidney, prostate, urinary tract and male reproductive system.
"When I offer care, putting patients first is my priority," Dr. Williams said. "I want to treat them how I would want my family to be treated."
In addition to welcoming Dr. Williams, JRMC is also excited to add surgical technology – a thulium laser. This laser can be used for the excision of obstructions in the urethra, bladder, ureter and kidney. The laser delivers pulses at an optimal wavelength and at a shallower depth in the tissues. This is beneficial to both efficiency and patient recovery.
Dr. Williams comes highly regarded for his excellent surgical skills. When he is not working, he enjoys spending time with his wife and four sons, especially watching them play sports.
LEARN MORE