4th Annual BluFrog Bingo
October 14, 2021 • 6:00 pm

–

8:00 pm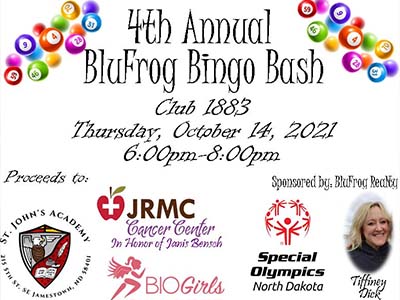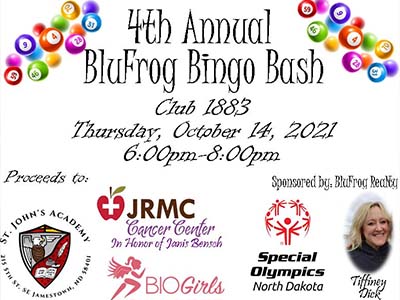 4th Annual BluFrog Bingo Bash is a family friendly event to raise money for St. John's Academy, JRMC Cancer Center in honor of Janis Bensch, BIOGirls, Special Olympics of ND & Tiffiney Dick.
There will be 10 games of Bingo and prizes will vary between adult and kid prizes. There will be a raffle and door prizes! Bingo cards are $1/each.
Club 1883 limited menu available for supper.
If you are interested in giving to JRMC Cancer Center or want to give in other ways, go to our JRMC Foundation page or call (701)952-4880.