Dizziness and vertigo impact the quality of life of an individual – as well as their family.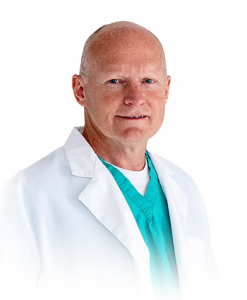 Dizziness and vertigo are relatively common complaints seen in emergency rooms and medical clinics. In some instances, these symptoms can indicate a serious medical condition, such as a stroke or abnormal heartbeat. In most cases; however, the symptoms indicate a less-severe illness, requiring the help of your primary care provider.
To help identify the difference, attend the JRMC U: Dizziness & Vertigo class on Thursday, Aug. 17th. Ear, Nose & Throat Specialist Dr. C.P. Barton III is presenting.
Topics he'll discuss include:
Dizziness or vertigo: what's the difference?
Should medical tests be ordered?
Will medications help? Are medications causing my dizziness?
Can I be cured of dizziness?
What are some preventive techniques?
How does physical therapy help?
Dr. Barton joined JRMC in 2022. He is proficient and comfortable with the full scope of ear, nose & throat care for patients of all ages and enjoys serving and teaching his patients about their care.
JRMC U classes offered monthly
Jamestown Regional Medical Center offers virtual and in-person learning opportunities throughout the year. Called JRMC U classes, these events help individuals make informed choices about their health.
All events are set for 11 a.m. at TRAC and include a light lunch. They are free and open to the public. Attendees do not need to be TRAC members to attend.
LEARN MORE